A key election date for the future of Brexit begins in the United Kingdom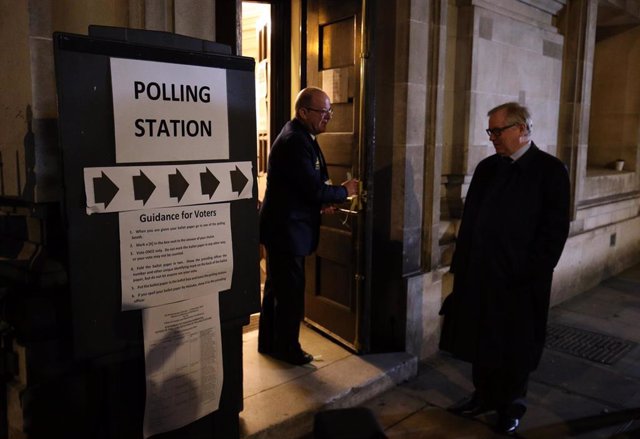 One of London's polling stations opens its doors to voters in the December 12 general election – Jonathan Brady / PA Wire / dpa
LONDON, 12 Dec. –
The polling stations in the United Kingdom have opened their doors this Thursday at 7:00 a.m. (8:00 p.m. Spanish peninsular) to hold general elections that will be key for the future of Brexit and for the country, the first legislative elections held in December at almost 100 years.
The electoral colleges of the 650 constituencies of England, Wales, Scotland and Northern Ireland have opened their doors at 7:00 am and will close the election day at 10:00 pm, when the vote count will begin. Most of the results will be announced in the early hours of Friday.
In the elections, British voters will elect 650 deputies who will represent their constituencies in the House of Commons, based on a system in which the most voted candidate in each constituency is made with the seat. In 2017, the Newcastle Central constituency was the first to announce the elected deputy just an hour after the polls closed, according to the BBC.
The main favorite in the appointment with the polls is the current prime minister and leader of the Conservative Party, Boris Johnson, with his commitment to complete the Brexit process as soon as possible, while the leader of the opposition Labor Party, Jeremy Corbyn, aspires to give the surprise in elections that are the third held in the United Kingdom in five years and the first in December since 1923.