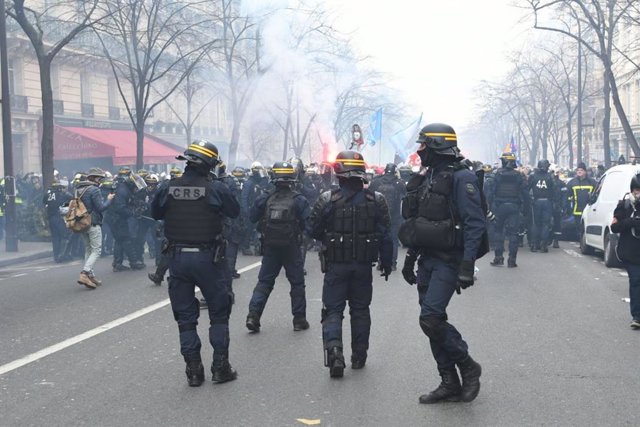 Fire demonstration in Paris – TWITTER / @ PREFPOLICE
PARIS, Jan. 28 (EUROPE PRESS) –
Hundreds of firefighters have concentrated on Tuesday in the streets of Paris to demand an improvement in their working conditions and more means, in a mobilization that has been shaken shortly after its start by clashes with security forces.
In full wave of protests for pension reform, the Firefighters were also called to mobilization to demand an improvement of the equipment, more effective and recognition of the risk of the profession. They claim, for example, that the fire bonus, which represents almost one fifth of the salary, has not increased in three decades.
During the march, two firefighters have set fire to their suits to symbolize their discomfort, precedent of moments of tension in which a group of protesters would have tried to continue through an unauthorized area, according to Franceinfo.
The riot forces have charged against the protest and used tear gas to try to contain part of the protesters, who in turn threw objects at the agents. According to the Police Prefecture, between 200 and 300 have participated in these incidents.