A federal court dismisses Trump's appeal to avoid delivering his tax returns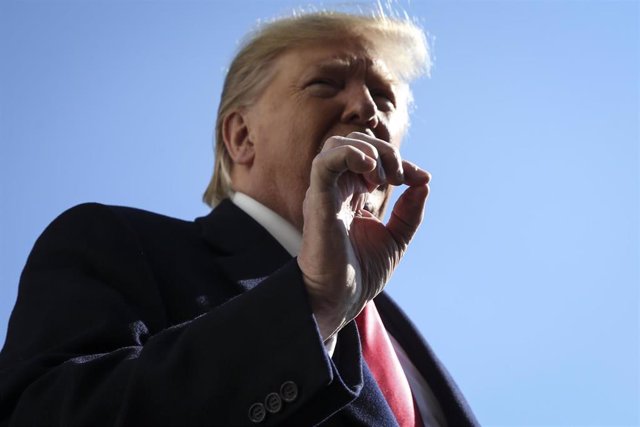 The president of the United States, Donald Trump – Contact
NEW YORK, Nov. 4 (EUROPE PRESS) –
The Court of Appeals for the Second Circuit has rejected on Monday the appeal filed by US President Donald Trump against the requirement that a New York criminal court asks for his tax returns. Now Trump can appeal to the Supreme Court, last and final instance.
A court of three judges has explained that "presidential immunity does not prevent the application of a requirement of a state grand jury that orders a third party to deliver unrestricted material, even if the matter investigated is concerning the president," according to pick up The Hill portal.
However, the three judges stress that they are not ruling with this decision on all cases in which Trump's lawyers claim immunity for the White House tenant.
Specifically, the prosecutor of the New York district, Cyrus Vance, has asked Trump for tax returns from the accounting firm Mazars LLP, a case that could now reach the Supreme Court, in which a majority of 5 to 4 judges dominates conservatives, including two of them named by Trump himself.
Vance, of the Democratic Party, has launched the requirement in the context of a criminal investigation against Trump and his family's real estate business. The case is under summary secret.
Vance himself has agreed not to request the execution of the requirement until Trump exhausts the remedies in the Supreme Court, but the agreement states that the president has ten days to present the appeal before the Supreme Court.