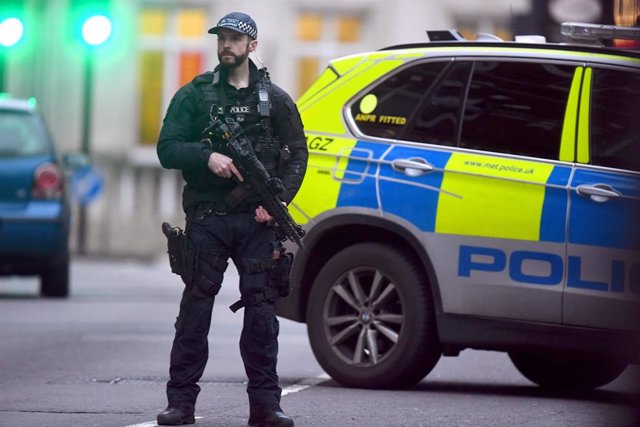 A policeman in London – Victoria Jones / PA Wire / dpa
MADRID, Feb. 20 (EUROPE PRESS) –
A man has been arrested Thursday in central London after stabbing a person inside a mosque in the British capital, according to local media.
The events occurred shortly after 3 pm at the Central Mosque in London, located in Regent's Park. The wounded, who would be the mosc's death, has been taken to the hospital, according to Sky News.
According to this medium, the video images taken by people who were in the mosque show a man of Caucasian features as the author of the attack. The Metropolitan Police has already confirmed his arrest, without having more details about his identity for now.