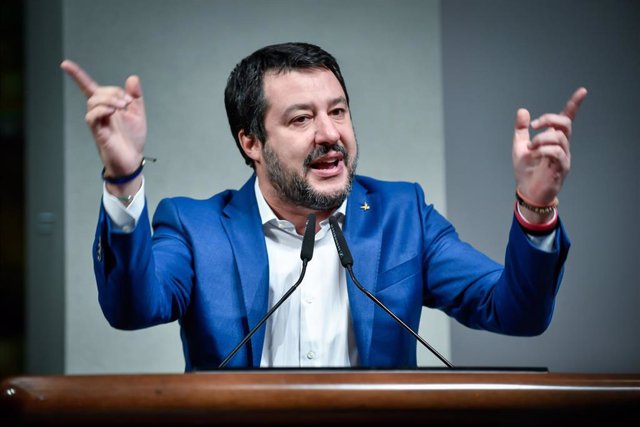 Matteo Salvini – Claudio Furlan / LaPresse via ZUMA / DPA
ROME, Dec. 18 (Reuters / EP) –
A special court has requested that former Italian Interior Minister Matteo Salvini be tried for preventing in July the landing of dozens of migrants rescued by the Coast Guard 'Gregoretti' ship, one of several cases still pursuing the leader of the ultra-rightist League.
A court asks Salvini to be tried for preventing the landing of dozens of migrants
The judges of Sicily have asked Parliament for authorization to continue the investigations against Salvini for alleged kidnapping, considering that he abused his power as head of the Interior and "deprived 131 migrants of their personal freedom."
Salvini, meanwhile, has ensured that he is being investigated solely for "defending the security, borders and dignity" of Italy. "Incredible", he has riveted, in reference to an investigation that he considers "shameful" and that resembles another similar initiative that in February was annulled by Parliament.
Then, with the League ruling in coalition with the 5 Star Movement (M5S), Parliament rejected the request of the judges, but the scenario has changed and now the M5S is allied with the Democratic Party (PD). The decision rests with a commission of the Senate, although no timetable for voting has yet been established.