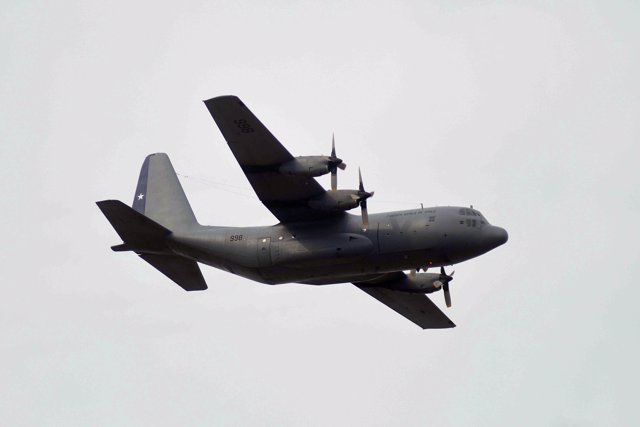 Hercules airplane of the Chilean Air Force. – AGENCY ONE
SANTIAGO, Dec. 10 (EUROPE PRESS) –
The Chilean Air Force (Fach) reported on Monday that communication with a Hercules C-130 plane was lost, which had taken off hours earlier from the southern city of Punta Arenas towards Antarctica with 38 people on board.
The Chilean Government has decreed the alert status after losing communications with the aircraft, which "fulfilled logistical support tasks, transferring personnel for the revision of the floating pipeline" and for the maintenance of the facilities that the country has in the Antarctica area.
In that sense, the document has also added that, "immediately" the Air Force has begun the search using the devices deployed in Magallanes (in the southern part of Chile), and also in the capital, Santiago, as reported by the Chilean newspaper 'La Tercera'
The president of the Defense Commission of the Congress of Deputies, Jorge Brito, has informed that so far the three branches of the Armed Forces are collaborating in the search, and that in that sense other countries could also join the operation.