A brawl in a jail in Honduras leaves at least 19 dead and several injured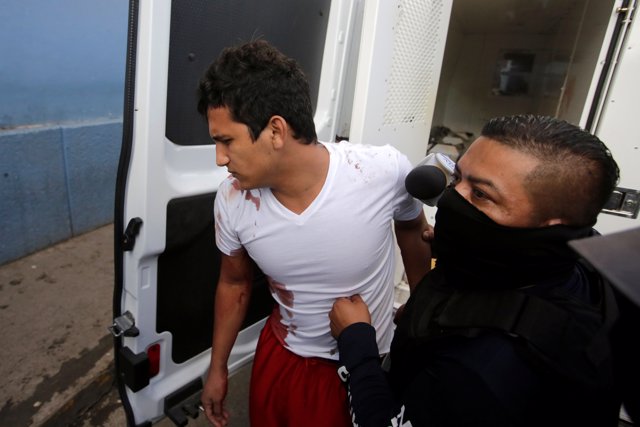 Police escort an injured man after a brawl in a prison in Honduras – REUTERS
MADRID, Dec. 23 (EUROPE PRESS) –
At least 19 prisoners have died and several have been injured in a brawl on Sunday in the Honduran prison of El Porvenir, in the department of Francisco Morazán, as reported by several local media and confirmed by the National Inter-Institutional Security Force (FUSINA) .
The event took place two days after another 18 prisoners died as a result of an alleged power struggle between inmates in the Honduran prison of Tela.
With this last event, the number of homicides inside prisons in Honduras amounts to 57 so far in 2019, which makes it one of the most violent years in this regard. Of these, 46 were registered in December, according to the data collected by 'El Heraldo'.
The Honduran government declared a state of emergency in the prison system on Wednesday and transferred control of the prisons to the military and police in order to curb an escalation of crimes in the overcrowded Honduran prison system, which houses some 21,731 inmates in 28 centers