A 15-year-old teenager arrested in Germany for allegedly killing her step-brother 3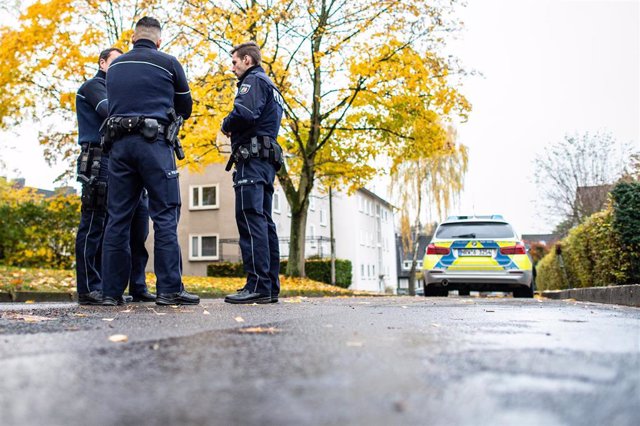 Police officers near the apartment in Detmold in which a 15-year-old teenager has allegedly killed her stepbrother – Guido Kirchner / dpa
BERLIN, Nov. 7 (DPA / EP) –
German police have arrested a 15-year-old teenager on Thursday who allegedly stabbed this Wednesday night until the death of her 3-year-old stepbrother.
After stabbing her, the teenager fled, so that the State Police of North Rhine-Westphalia, in the west of the country, had launched an intensive search with dogs and a helicopter.
At the moment the reasons that led the girl to stab the stepbrother are unknown, according to the Police. A team of 15 people has taken charge of the investigation of the case.
A police spokeswoman has told DPA that the child was found by a relative, but has not clarified whether there were other people in the home when the crime occurred. The events took place in Detmold, a town of about 70,000 inhabitants.