7 tips from CEOs and directors of the Best Places to Work in Mexico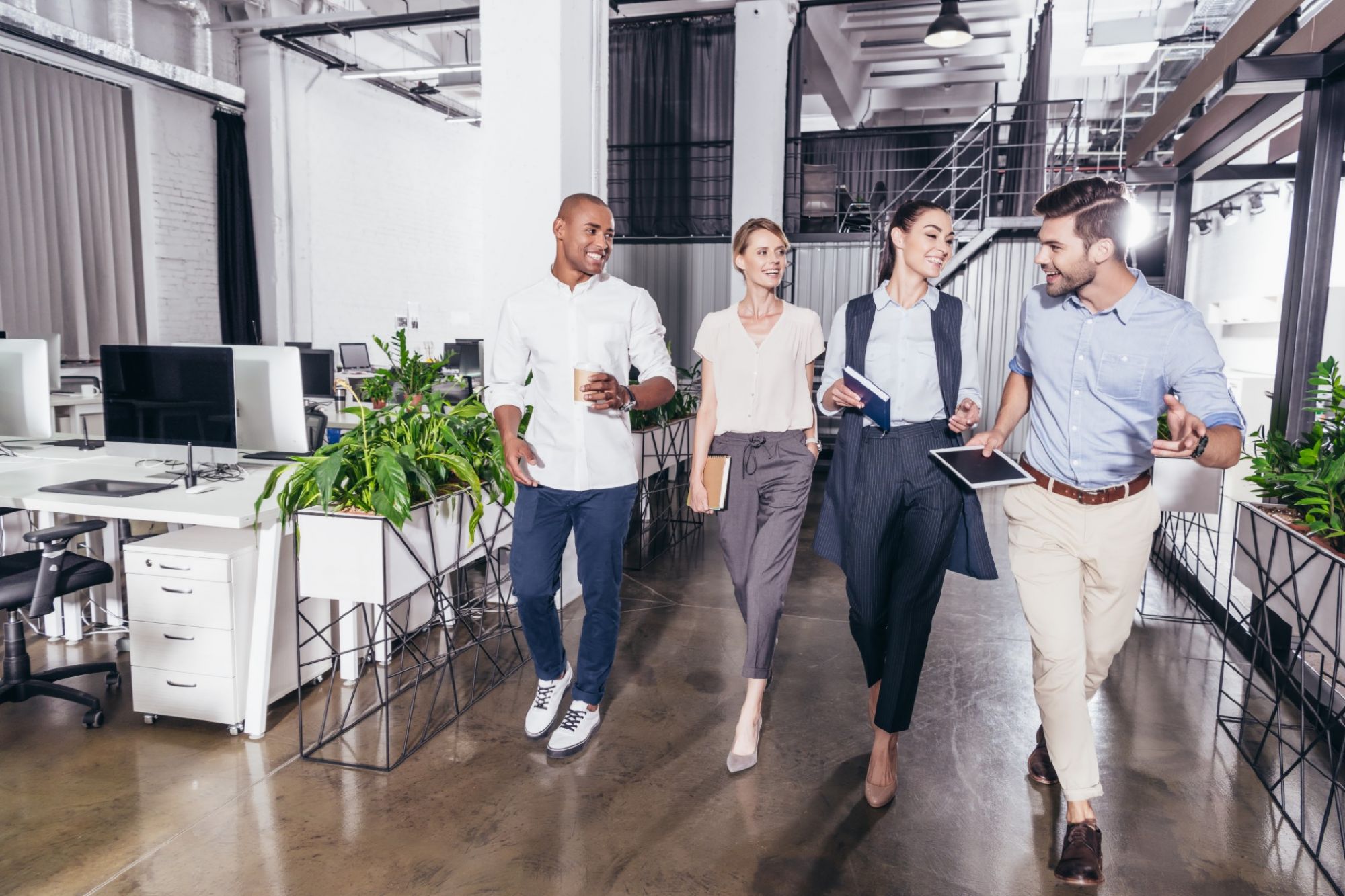 No matter the size of your company, if you propose you can be in the Great Place To Work ranking in which today from SMEs with less than 50 employees to companies with more than 5,000 employees participate.
6 min read
The opinions expressed by employees are personal.
Those who read are looking for the best tips to make a successful company. That's why at the Great Place to Work Mexico awards I asked CEOs and CEOs of human resources how to build a great place to work?
No matter the size of your business, if you propose you can be in the ranking of The Best Places to Work in which today they participate from SMEs with less than 50 employees to companies with more than 5,000 employees.
"The most important thing is to create a culture of high trust among leaders and collaborators. That does not depend on money, but on each one of you entrepreneurs. They have to set the example. Be consistent between what they say and do, "says Hugo Caccuri, CEO and founding partner of Great Place to Work Mexico, Central America and the Caribbean .
Culture is that identity, purpose or philosophy of your company. But it is also companionship. If your venture were a person, what would be his character or way of thinking and behaving?
Once you define the mission, vision, values, code of conduct, policies, etc. The next thing is to permeate that culture so that people live it every day. It cannot be printed on a poster or brochure.
These are the 7 recommendations of CEOs and directors of human resources, marketing and public relations of companies that managed to be in the ranking of The Best Places to Work 2020.
1. You speak and do
"Since you know the kind of culture you want, if the leaders don't practice it or execute it partially, they really won't be powerful people in words and deeds. In DHL what you speak you have to do, "says Antonio Arranz, CEO of DHL Express Mexico.
2. Create the soul or DNA of your company
"The first thing is to choose the collaborators with whom you want to surround yourself and then start creating a culture that is the soul or DNA of any company. They are the purposes, the values, the behaviors, etc. In the end, all that is breathed and it has to be the differential value, "says Vanesa Robles, chief marketing and communication officer of Banco Sabadell.
3. Define a purpose
"Elektra's is to create happy moments for employees, customers and shareholders through 10 principles that are a single circle. None is more important than another. We go for everyone. Among them: No surprises, no excuses, just results; ambition for success and constructive leadership ", shares Ángela Cárdenas, director of human capital at Elektra México.
4. Real communication between the leader and his team
"It's not about opening channels and saying: 'Now we invent a magazine or send more emails.' It is having a culture of open doors and a true connection. If you break those hierarchical barriers, a world of communication opens up between people of all levels who share their knowledge and many things can be discovered, "says David Oliva, employer branding manager of Luxoft Mexico.
5. Ask for things with a smile
"Never demand something from the people that you yourself are not willing to do. With that philosophy we are practically operating in our plant. I demand with a smile and I can achieve much more than the average, "says Thomas Storandt, CEO of Wurth Eloktronik Mexico, a German factory for mostly electric car parts.
6. Culture is the heart of your business
"You can have the best technology, facilities or documented processes. But that is not enough. Culture is the heart and engine of your company; you have to grow it all the time, "says Enrique Barragán, general director of Devarana, a premium housing real estate agency.
7. The culture of being a big family
"It is the best analogy we have in Natura because in a family we find affection, respect, care, extreme confidence and joy," says Hans Werner, CEO of Natura Mexico.
This is the list of the first 5 companies awarded in the ranking of The Best Places to Work 2020:
Organizations of 50 to 500 Multinational collaborators
Natura Mexico
Integon Service
Mexico Free Market
Luxoft Mexico
Mexican Basf Site Puebla
Organizations from 50 to 500 employees National
Financial Trinitas
Adsourcing (Senior Business Management Aditsystems)
Ties
First Quality Chemicals
Altamira LNG Terminal
Organizations of 500 to 5,000 employees
Cisco
Microsoft
American Express Mexico
Ruba Group
Dell EMC
Organizations with more than 5,000 employees
DHL Express Mexico
Gentera
Infonavit
Posadas Group
IPS Group
Organizations with less than 50 employees
Bluebox ventures
Kronos
Stryker
Reingtec
Simplot
The most relevant figures in the Great Place to Work Mexico ranking
Up to 80% of employees have a permanent contract.
The participation of women within ranked organizations is over 42%.
However, no more than 30% of women have leadership positions such as addresses or sub-directorates.
The average seniority of employees is greater than 4 years.
More than 60% of employees in all positions were born between 1981 and 1997, so they are "Y" generation or the so-called millennials.
More than 75% of the companies in the ranking offer flexible work schemes.
On average 92% of organizations have Development Plans / Individual Skills.