50 victims of the Ukrainian plane shot down by Iran identified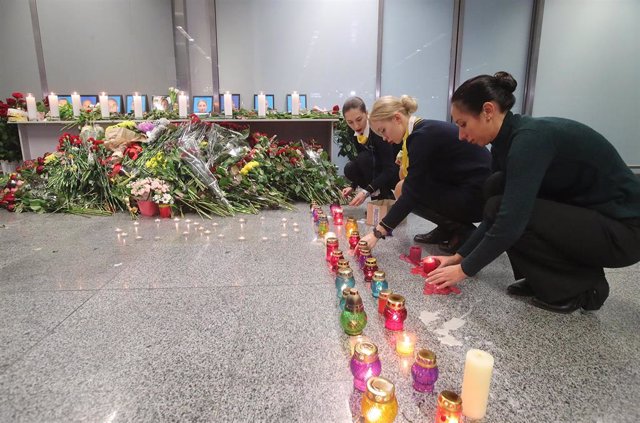 Employees of the Ukraine International Airlines (UIA) airline on a vigil in memory of the 176 dead on the airline's PS752 flight, damaged near Tehran – – / Ukrinform / dpa
MADRID, Jan. 14 (EUROPE PRESS) –
The head of the Forensic Medicine Organization of Iran, Abás Masjedi, announced Monday that 50 of the victims of the injured Ukrainian plane have been identified after being hit by missiles of the Armed Forces of Iran, an event that left 176 dead.
In addition, he has specified that "so far, 800 samples of these bodies have been collected and we have used the most advanced sampling methods," according to the official Iraqi news agency, NINA.
Masjedi has insisted that "in spite of the unjust embargo of the United States, the identification (of the bodies) is carried out properly".
In this context, he specified that 15 teams of forensic experts work in the identification of the biological remains of the occupants of the aircraft, in addition to having the support of the International Police (Interpol).
On the other hand, it has detailed that the identification of all the victims will be completed "in the next five days" and the remains can be delivered to the families.
On Saturday the authorities of Iran recognized their responsibility in the accident of the Ukraine International Airlines plane that cost the lives of all its passengers.
Iranian President Hasan Rohani himself announced that the aircraft was "unintentionally shot down" by the Army due to "human error," while qualifying that the event took place "in an atmosphere of intimidation by the United States against Iran. and in defense of possible US military attacks. "