4 ways to break the iron roofs # 039 ;, according to Angélica Fuentes, former CEO of Omnilife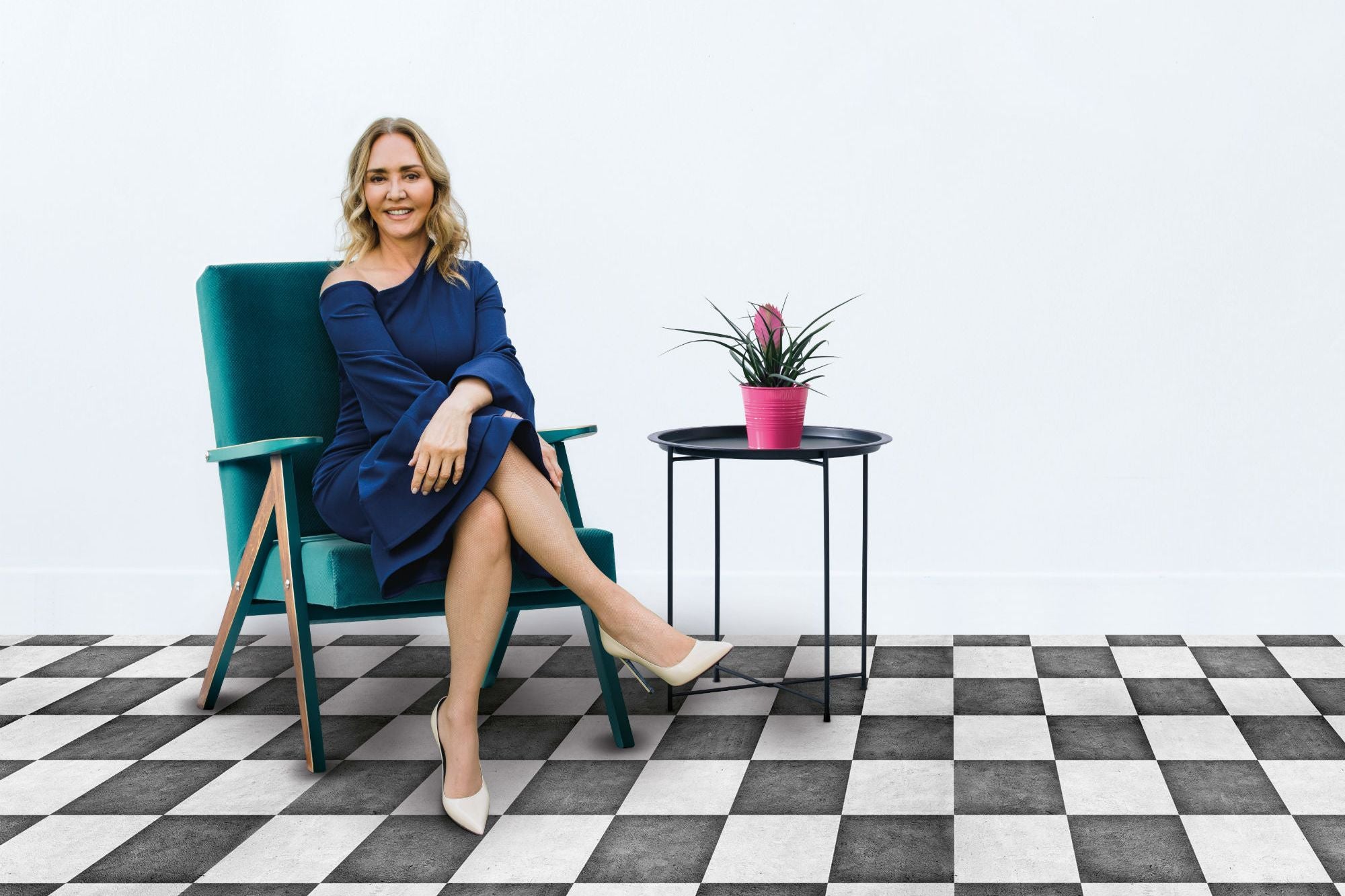 In addition to having led Grupo Omnilife, Angélica Fuentes is recognized for her fight for women's leadership. Here we leave you 4 recommendations to break all the ceilings that stop gender equality.
5 min read
This story appears in the March 2020 issue of Mexico . Subscribe »
Her phone kept vibrating. Angélica Fuentes was at a meeting in Los Angeles that afternoon of November 15, 2019. At the insistence of the calls, she left quickly. He thought that maybe something had happened to one of his two daughters.
"Are you sitting?" Asked a friend on the other end of the earpiece. And then he released the news: "Jorge just passed away."
The death of Jorge Vergara, founder of Omnilife and owner of the Chivas soccer team, with whom she was married for seven years, did not leave her immune. "My heart sank to my feet."
The love story between the two became a scandal when, on April 3, 2015, Vergara dismissed her as CEO of Grupo Omnilife and accused her of fraud.
She denies the allegations. As the courts decide the future of litigation, she decided to launch microfinance firm Muvop and continue her fight for gender equality in business and the economy.
"In Mexico and Latin America, women do not face a glass ceiling, we face an iron ceiling, because it is much stronger and more difficult to break, it is much more obvious and sadly it is much more accepted, even sometimes by itself. woman, "he says.
For this reason, Angélica, who also led the gender equality efforts for Mexico at the World Economic Forum , affirms: "I am convinced that when we give women opportunities, when we give them credit, when we give them training, they become in a trigger for a country to have sustainable growth. "
Here we leave you four recommendations from Angélica Fuentes to advance in equity and break the 'iron roofs':
Believe in yourself. Angelica says that women have been taught throughout history not to believe in them, to be just someone's daughter, wife, or mother. "It is essential that women begin to believe in her, that she know that she is brave and valuable, that she understand that everything she wants begins with herself: love, respect, dignity … everything begins with her. And to be able to move from that place where you feel that it is not worth it, that you cannot, that you do not believe in it, you have to go knock on your own door and say: 'Yes, I am going'. Once a woman regains that power, awakens in her, and has financial training and education, the limit becomes heaven. "
Be ambitious. "We have been told that women should not be ambitious; Men do, because an ambitious man is well seen, he is the one we must admire, with whom you must be, but when a woman is ambitious you put the cross on her and see her as a bad woman. And it's not worth it! Women have the same right to be ambitious, "says Fuentes. To this ambition, he recommends adding the right attitude and a lot of discipline. "In life, nothing falls from the sky. We have to work with a lot of discipline and a lot of perseverance in any project ", he says and finishes:" The most important thing is to know who I am, where I am, what I want and where I am going. "
Dare to be vulnerable. "Being feminine in nothing takes away from being powerful, strong, capable, intelligent, wise," she says. Even, she says, "the greatest strength that women have as human beings is vulnerability. Something that the man is not allowed and the woman, generally, yes. A man who allows himself to be vulnerable is someone who connects more with other human beings because it takes a lot of courage to be vulnerable. " So he recommends that you don't fear failure. "We should see failures as another opportunity in life to continue moving forward, and not as something negative. The worst failure we can have is not trying. "
Team up with the man. She thinks that men and women should work as a team. "Two heads think better than one. Two different visions complement and create each other more exponentially. " The problem of gender equality is not going to be solved by facing it. "There are many things that differentiate us, but also that complement us. This is something that we have to understand, accept, live and work with as a team. The whole issue of gender equality is not going to move as fast as we would like if we do not include and if we do not cooperate with men. It behooves us all to do it because ultimately it is for the benefit of the whole of society. "