33 dead as 'Volcano of Fire' erupts in Guatemala
"It's a river of lava that overflowed its banks and affected the Rodeo village. There are injured, burned and dead people," said Sergio Cabanas, head of Guatemala's Conred disaster agency.
He said four people had died when lava set a house on fire and two children were killed while standing on a bridge watching the eruption.
The disaster agency said the number of dead stood at 25 as of 0300 GMT.
Nearly 300 are believed to have been injured.
Volcan de Fuego – which means "Volcano of Fire" in English – is 25 miles (40 km) southwest of the capital, Guatemala City.
It began exploding shortly before noon local time.
Eddy Sanchez, director of the country's seismology and volcanology institute, said the lava flows reached temperatures of about 700C (1,300F).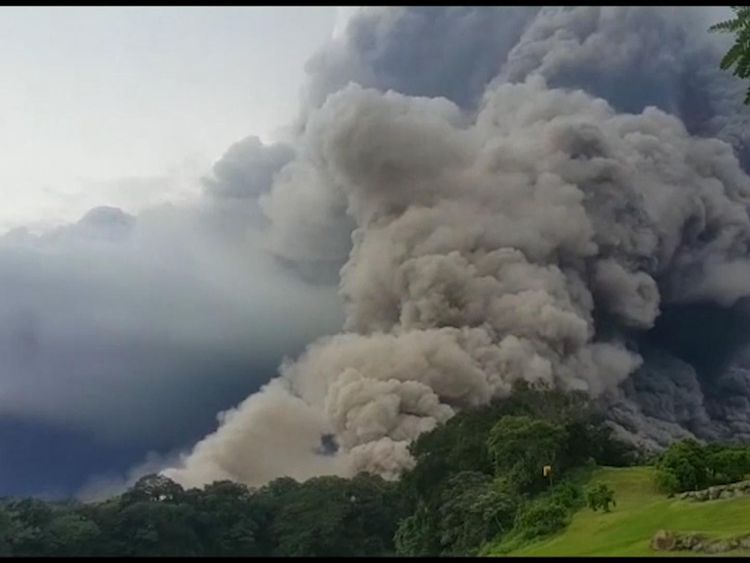 "We have seven confirmed dead, four adults and three kids, who were already taken to the morgue," said Mario Cruz, spokesman for the volunteer firefighter corps.
Around 3,100 people were evacuated from the area, according to Mr Cabanas. An unknown number of people are unaccounted for.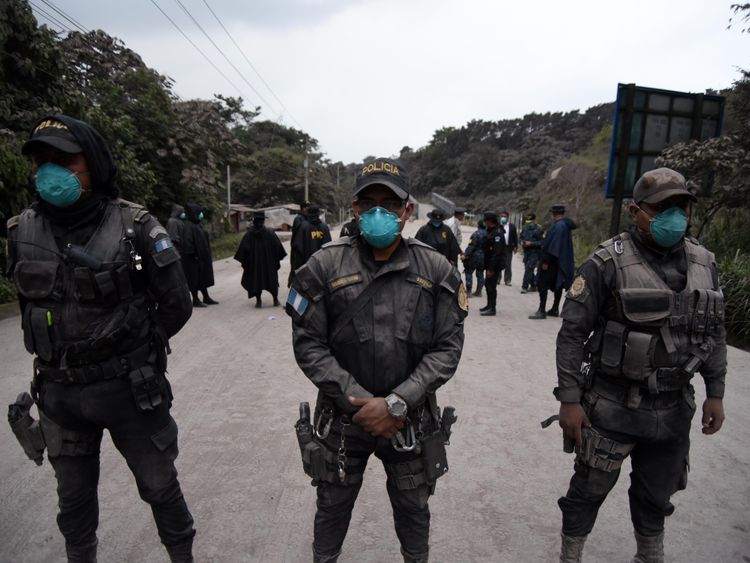 "Unfortunately El Rodeo was buried and we haven't been able to reach the La Libertad village because of the lava and maybe there are people that died there too," said Mr Cabanas.
President Jimmy Morales said he had convened his ministers and was considering declaring a state of emergency in the

departments of Chimaltenango, Escuintla and Sacatepequez.
Rescue operations were suspended until 5am (11am GMT) due to dangerous conditions and inclement weather, said Cecilio Chacaj, a spokesman for the municipal firefighters department.
A woman covered in ash said lava had poured through fields and she feared more people had died.
Actualidad erupción Volcán de Fuego @mmendoza_GT@EmisorasUnidas@ConredGuatemala@CanalAntigua en km. 91.5 Alotenango pic.twitter.com/ex3QyTEsks

— Sara Sofia Soto (@Sara_SotoG) June 3, 2018
"Not everyone escaped, I think they were buried," Consuelo Hernandez told local news outlet Diario de Centroamerica.
Lava streamed down the streets of a village as emergency crews searched homes looking for trapped residents, another local news source reported.
The eruption forced the capital's international airport to shut down its only runway, as ash and smoke filled the sky and blanketed cars, roads and houses.
More from World



'Rampaging' man shot by police in Berlin Cathedral




Special forces teach South African farmers how to fight off violent attacks




Theresa May swerves women's rights arrests in call with Saudi crown prince




At least 46 migrants killed after boat sinks off Tunisian coast




Anti-immigration party wins most votes in Slovenia parliamentary election




Two climbers fall to their deaths from Yosemite's El Capitan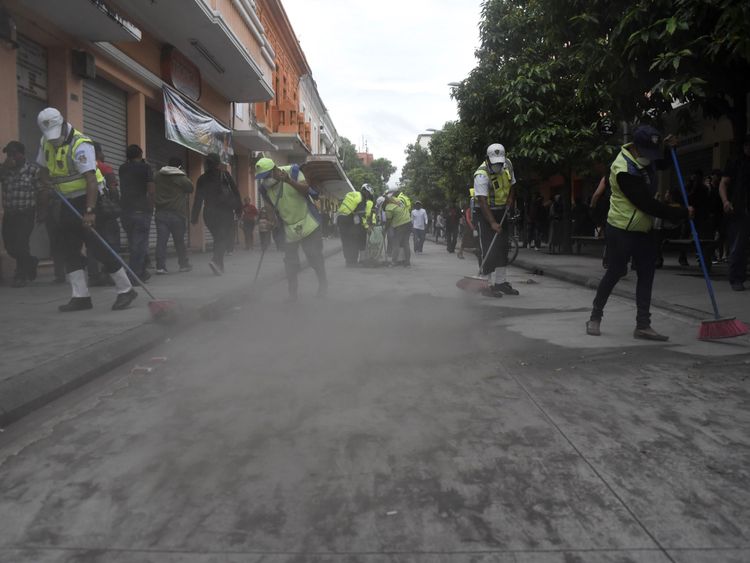 Mr de Leon said a change in wind was to blame for the volcanic ash falling on parts of the city.
Volcan de Fuego is also close to the popular tourist destination Antigua, known for its coffee plantations.