20 civilians die in Syrian Army bombings against rebel-controlled areas of Idlib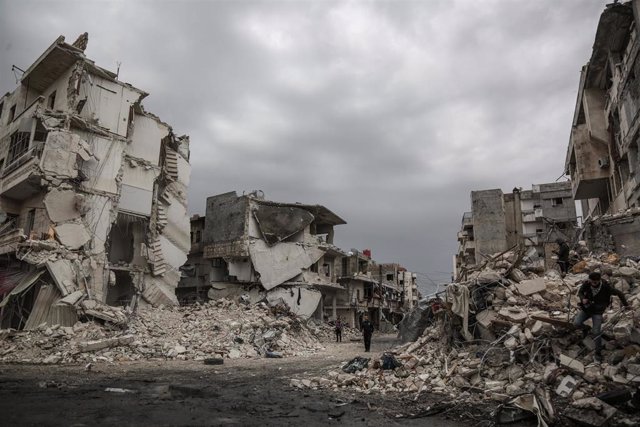 Buildings allegedly destroyed by a Russian plane in Idlib (archive) – Anas Alkharboutli / dpa – Archive
MADRID, Dec. 17 (EUROPE PRESS) –
At least 20 civilians have died Tuesday because of a series of bombings carried out by the Syrian Army against areas of the Idlib province (northwest) controlled by the rebels.
The Syrian Observatory for Human Rights, based in London and informants in the Arab country, has indicated that a total of six people, all of them from the same family – and among them, a child – have died in a bombing in the town of Tlemens.
In addition, six other people from the same family, including three children, have died in another attack in the town of Badama, located around Yisr al Shugur, while four others have died in Maasrán.
Rescue team sources cited by the Reuters news agency have detailed that the attacks in Maasran have reached a city market.
On the other hand, one person has died from the use of 'bomb barrels' in Tlemens, while another has done so in another bombing around Babila. These attacks have left 18 others injured, so the death toll could increase.
Syrian state media have not reported on military operations of the Army or Russia, their strategic ally in the conflict, in the province.
Idlib province is in the hands of several armed groups, the most important of which is the jihadist group Hayat Tahrir al Sham (HTS). The Syrian Government has argued that the offensive is part of its fight against terrorism in the country.