18 fatalities ascend after the eruption of the White Island volcano in New Zealand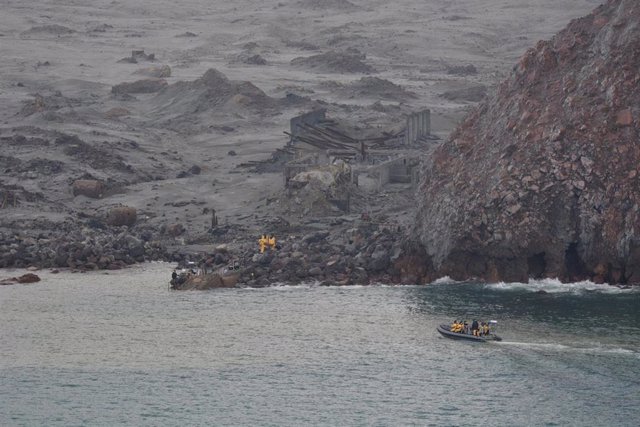 Members of the rescue team in the recovery of the bodies of the victims of the eruption of the volcano of the White Island in New Zealand. – – / NEW ZEALAND DEFENSE FORCE via / DPA
MADRID, Jan. 13 (EUROPE PRESS) –
One of the victims of the eruption of the volcano of White Island in New Zealand has died this Sunday in an Australian hospital because of the injuries suffered just over a month ago during the disaster, thus becoming the victim number 18.
The Deputy Commissioner of the New Zealand Police, John Tims, has reported that the death of this person has raised the official death toll to 18, the latter being the second to die in Australia.
To date, another thirteen people remain in different hospitals in New Zealand, as reported by the local newspaper 'New Zealand Herald'.
The New Zealand Ministry of Health explained a few days ago that another thirteen people were transferred to Australia during the weeks after the disaster, which took place on December 9 when 47 tourists were on White Island, located on the north coast of New Zealand .
On the eve of Christmas Day, the Police also announced that the search for the only two people who were still missing were paralyzed. Winona Langford, a 17-year-old Australian, and Hayden Marshall-Inman, a 40-year-old New Zealand tour guide. Experts believe that their bodies are in waters near the coast and could be dragged to the northern tip of the island.
The tragedy has raised a strong controversy in New Zealand towards the tourism industry and local authorities, which are criticized for allowing tourists to have access to an island with an officially active volcano.
Members of the rescue team in the recovery of the bodies of the victims of the eruption of the volcano on the White Island in New Zealand – NEW ZEALAND DEFENSE FORCE via / DPA