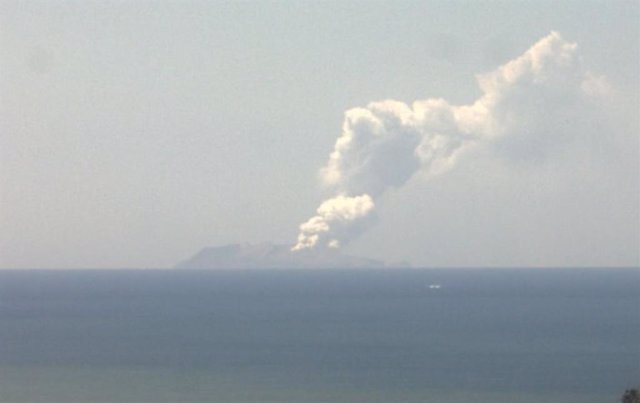 The volcano of Isla Blanca from Whakatane. – INSTITUTE OF GEOLOGICAL AND NUCLEAR SCIENCES
MADRID, Dec. 23 (EUROPE PRESS) –
The number of deaths from the eruption of the White Island volcano in New Zealand has increased this Monday to 17 after one of the injured died at the Middlemore hospital in Auckland.
The Deputy Police Commissioner, John Tims, national commander of operations in the eruption, has specified that the victim has died on Sunday night, according to the local newspaper 'The New Zealand Herald'.
For his part, the commander of the Plenty Bay District, Superintendent Andy McGregor, explained that the Coast Guard and Police have carried out during this weekend an "exhaustive" aerial search of the remaining victims of the eruption , two people who are still missing, but nothing has been found.
There were 47 people near the island at the time of the eruption, which took place on December 9. Of these, 24 were from Australia, nine from the United States, five from New Zealand, four from Germany, two from China and many from the United Kingdom and one from Malaysia.
New Zealand authorities are under increasing pressure from the families of the victims and from the local community to recover their bodies as soon as possible at the risk of a new eruption.