17 drug traffickers die in a confrontation with the Police in Manaus, northern Brazil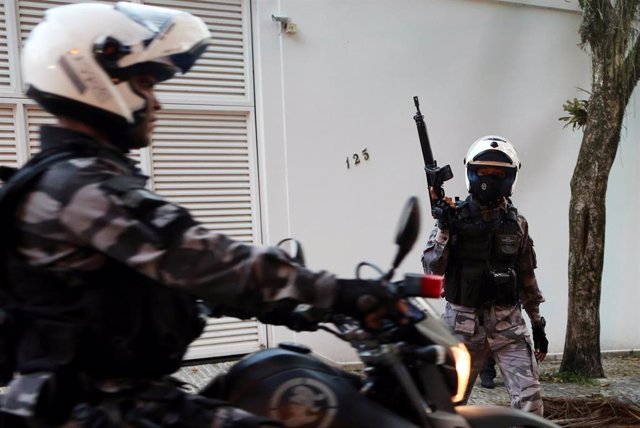 Police of Brazil (archive image). – REUTERS / SERGIO MORAES – Archive
MADRID, Oct. 30 (EUROPE PRESS) –
At least 17 drug traffickers have died on Wednesday in a confrontation between agents of the Military Police (PM) and members of a group of criminals in the south of Manaus, capital of the state of Amazonas, in Brazil, according to the PM commander , Colonel Ayrton North.
The commander has assured that the "operation was successful" and that "no police officer was injured," as reported by the Brazil Agency.
"The drug traffickers were trying to enter the area with a 50-man truck. The special forces received phone calls and anonymous messages informing about the movement of the criminals, thanks to which we surprised the bad guys in the area, where a group was already of Intelligence, "he said.
North has explained that, in the confrontation, a first exchange of shots was made upon the arrival of the Tactical Force on the scene. Shortly after, police vehicles arrived to provide support. The confrontation ended just before three in the morning.
He has also reported that security forces have confiscated "17 weapons and a large number of ammunition." "They were prepared for a confrontation, but we emerged victorious," said the colonel.
Police have raised the possibility that the group was preparing to attack other rival criminal gangs in order to take control of some drug routes. So far only one of the bodies has been identified, belonging to a child under 17 years old.
More than 50 men linked to drug trafficking died last May in multiple clashes in four prisons in Manaus, among the most conflictive in Brazil, in a dispute over the control of drug routes. In 2017, another fight between inmates for the same reasons left at least 56 dead.