$ 13 million businesses that rejected offers from Shark Tank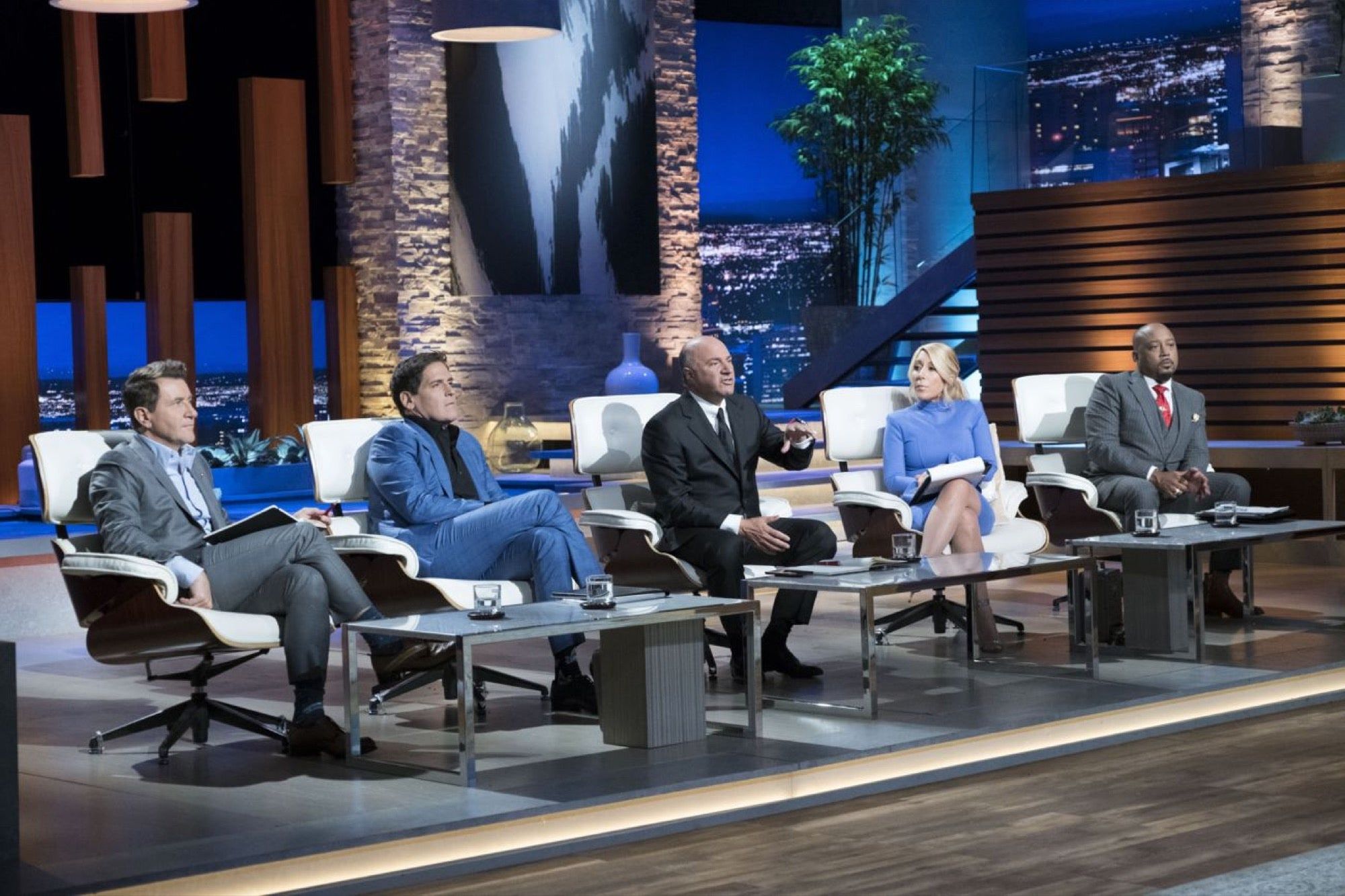 A look at the businesses that were successful despite rejecting 'Shark Tank' offers.
11 min read
The opinions expressed by collaborators are personal.
Shark Tank is a television series in which several entrepreneurs present their millionaire idea to a panel of potential investors. The goal of entrepreneurs is to get at least one of the sharks to sponsor them, and the goal of sharks is to make a good investment and own part of the business.
Voyage-Air Guitar
Jeff Cohen appeared in the first season of Shark Tank, there he asked for $ 500,000 for 5% of Voyage-Air Guitars, a company that makes folding guitars to transport in an easier and more practical way. Kevin O'Leary offered $ 500,000 for 51% of the company's shares, and Cohen rejected the offer.
Cohen returned in seasons three and four, but never reached an agreement with O'Leary. Today, the business still stands and sells different types of guitars and accessories. On its website, you can see that the company partnered with Reverb to provide financing options for as little as $ 41 a month.
Hy-Conn
In the second season, Jeff Stroope, owner of Hy-Conn, asked for $ 500,000 for 40% of his company, which is responsible for creating tools to connect fire hoses. During his presentation, he demonstrated that his product saves valuable seconds when connecting to a fire hydrant, which can save lives.
Mark Cuban saw an opportunity to patent the design and offered to purchase his company for $ 1.25 million, in addition to a 3-year contract worth $ 300,000 and a 7.5% lifetime royalty. Stroope accepted the offer, but the deal didn't go through. Even though Hy-Conn's social media hasn't been active since 2015, some of its products – most of which are for sale on Amazon – are unavailable.
First Defense Nasal Screens
Joseph Moore appeared in the second season of Shark Tank, seeking $ 500,000 for 10% of his company, First Defense Nasal Screens, which is dedicated to creating nasal air filters. With a $ 8 million overseas contract, Joseph impressed several sharks, including Robert Herjavec who made him an offer for $ 4 million.
In the program, Moore accepted a $ 750,000 loan from Cuban, O'Leary and Daymond John for 30% of the capital contributed in addition to 15% in royalties, but in the end Moore decided not to continue with the plan. Everything seems to indicate that having rejected Shark Tank's money did not affect the company. In 2015, Moore told GOBankingRates.com that First Defense Nasal Screens was a multi-billion dollar debt-free company that was still a private company with contracts around the world. The company currently has patents in more than 50 countries and recently announced its association with the Indian company, Filter Your Life Healthcare.
Coffee Meets Bagel
Sisters Arum, Dawoon, and Soo Kang, who founded the dating service Coffee Meets Bagel, appeared in the sixth season of Shark Tank, and asked for $ 500,000 for a 5% stake in their actions.
Cuban offered $ 30 million dollars for the entire company – the largest offer in the show's history. But the Kang sisters did not want to ditch their business, so they declined the offer.
Coffee Meets Bagel still got the financing it needed – $ 11.2 million in venture capital, according to Forbes . The next step for the Kang sisters' dating service is to expand to international markets.
The Smart Baker
The Stephanie and Daniel Rensing couple appeared in the third season of Shark Tank, selling bakeware that is easy to use. Barbara Corcoran was impressed with her company and offered the couple $ 75,000 for 40% in shares and 5% in royalties, an offer the Rensings accepted but later declined. With very active accounts on social networks, the Smart Baker has done very well after his appearance on the show.
The company's revenue reached $ 600,000 a year after the episode aired, and according to the AP , it was close to reaching $ 1 million in March 2015. The Rensings plan to create more products for their company.
CoatChex
CoatChex is the prodigal son of Derek Pacque, a no-ticket wardrobe system that Pacque introduced in Season 4. Cuban was impressed enough to offer $ 200,000 for a third of the shares, representing a valuation of $ 600,000 – very below the $ 2 million valuation that Pacque originally proposed.
In the end, Pacque decided that he did not want to ditch such a large portion of his business, and has managed to find success even without financing. According to Business Insider , CoatChex has been used in events such as the Super Bowl and New York Fashion Week.
Pacque recently added Chexology to add new services to the CoatChex family, such as bag storage and rental. According to CrunchBase, Chexology secured $ 1.2 million in financing in 2015.
Proof Eyewear
Brothers Taylor, Brooks and Tanner Dame unveiled their handmade wooden lenses in Season 4. Shark Tank investors were impressed enough to bid: O'Leary offered $ 150,000 for 25% of the shares and royalties.
Herjavec offered them a deal they considered – $ 150,000 for 25% of their shares. Originally the Dame brothers planned to give just 10% of their shares for $ 150,000 and 20% for $ 200,000, a deal that Herjavec was unwilling to make.
The siblings continued without Shark Tank financing, and in August 2016, in an interview with Idaho Statesman, Brooks Dame said that his company had no debt, continued to post profits, and planned to end 2016 with sales above $ 1.6 million. of dollars.
Echo Valley Meats
Dave Alwan and his meat company Echo Valley Meats first appeared on Shark Tank in Season 4. Although Alwan did not receive any offers, he decided to follow the advice given to him on the show. His efforts and the exposure Shark Tank gave him brought his earnings from $ 190,000 to $ 1.4 million. When Alwan returned to the show, in the sixth season, he closed a deal with Cuban, who offered to give him $ 150,000 for 25% of his business.
Currently the business continues to grow, and is associated with companies such as Neiman Marcus and QVC.
Eco Nuts
Eco Nuts, a natural detergent company, was about to hit $ 250,000 in sales when it appeared on the fourth season of Shark Tank. Mona Weiss and Scott Shields, founders of the company, asked for $ 175,000 in exchange for 15% in shares.
Despite considering it an attractive product, the sharks were not convinced by its presentation. Herjavec offered an amount for 50% of the shares, but the couple was not willing to transfer half of their company, so they rejected the offer.
Although he did not close any deals on the show, the company took advantage of Shark Tank's exposure. Today Eco Nuts is sold in thousands of stores, including Bed, Bath Beyond and Vitacost.
Ring Video Doorbell
In the fifth season of Shark Tank, Jamie Siminoff introduced DoorBot, a home doorbell that allows users to see and speak to someone from their cell phone. Siminoff asked for $ 700,000 for 10% of the shares in his company, which already had a million dollars in sales, but failed to close any deal.
O'Leary offered $ 700,000 for 5% of the shares, but also asked for 10% of the royalties. Since its appearance on the show, the company has stopped producing DoorBots and has focused on the newer, sleeker Ring Video Doorbell. According to CNBC in November 2017, the company's product, which is currently valued at $ 1 trillion, is sold in 16,000 stores.
SworkIt
Ben Young, CEO of Nexercise Inc. and Greg Coleman, President and Chief Operating Officer, received Cuban's impressive offer of $ 1.5 million to invest in the Sworkit app. Cuban's investment would give him 10% of the business and the possibility of using the advertising space of the app. Young and Coleman entered the program offering 8.5% of their company for an investment of $ 1.5 million dollars, but in the end they decided to accept Cuban's offer. In the end, the deal was not carried out due to differences on both sides. Sworkit is currently available for free and also has a paid version for Android and iOS users.
Zuvaa
In the current season 9 of Shark Tank, Kelechi Anyadiegwu introduced his company Zuvaa, a global online marketplace. Anyadiegwu asked for $ 460,000 in exchange for 10% of his company's shares. O'Leary went into the ring and offered him a loan of $ 460,000 dollars with 12% interest in exchange for 10% of the company, an offer that Anyadiegwu rejected to maintain full control of the company. Only a few items are currently sold on the Zuvaa website due to "its rapid growth," according to a newsletter released by Anyadiegwu, who plans to create a higher-profit business model.
Spikeball
In the sixth season, Chris Ruder introduced Spikeball – a four-member game similar to volleyball. John offered Ruder $ 500,000 for 20% of the company, but the deal didn't go through. John wanted Ruder to allow Marvel Comics to make a Spiderman Spikeball set, something Ruder didn't seem interested in and he tried to die before the episode aired in May 2015.
Everything seems to indicate that Spikeball did not need the deal. According to Inc, its earnings reached $ 5 million in 2016.