13 die as helicopter crashes onto vans
The helicopter was carrying the Mexican interior minister Alfonso Navarrete and governor of the state of Oaxaca Alejandro Murat when it crashed on Friday night local time.
They had been in a group of officials surveying damage from the earthquake, which hit the rural state and Mexico City on Friday evening.
Mr Navarrete told the Televisa network: "I understand that there are people who have lost their lives."
He said the helicopter pilot had lost control of the aircraft some 22 miles southwest of the quake's epicentre.
The helicopter had been at a height of about 40m (130ft), he added.
According to a Televisa reporter who had been on board, the helicopter had dropped after generating a large cloud of dust on its landing field.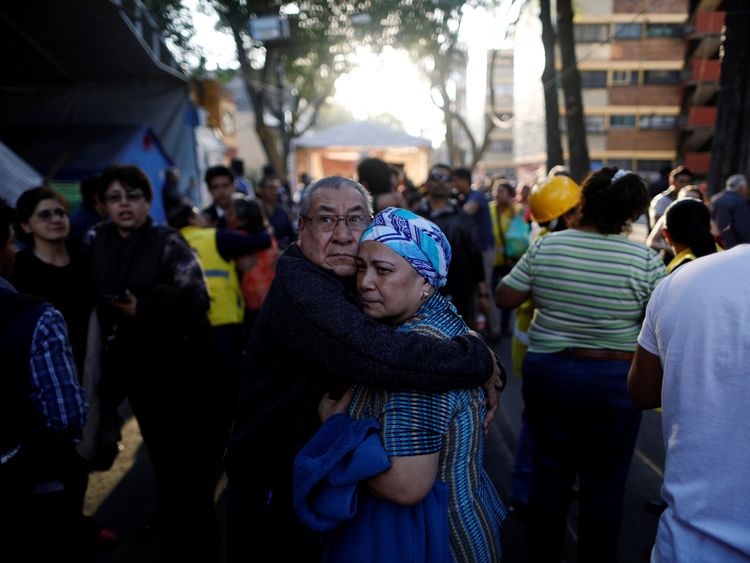 The two people killed had been on the ground, officials said. Several passengers in the helicopter were injured.
Mexican President Enrique Pena Nieto wrote on Twitter: "Unfortunately, several people on the ground lost their lives and others were injured.
More from Mexico



Drug wars, IS battles and child slaves: Hotspots gets behind the news




Sky meets the men behind Mexico's new murder epidemic




Hundreds of sharks found dead on road in Mexico




Missing woman's remains found 'cooked' in pots on stove




'Foreign tourists' killed in Mexico bus crash are identified




Mexican crime boss Jesus 'El Kalimba' Martin killed during plastic surgery
"My condolences to your relatives and my desire to promptly recover the injured."
The 7.2 magnitude earthquake has not caused any deaths but dozens of buildings have been damaged and power has been cut to about a million people.