11 killed as army unit attacked by suicide bomber
The assault began when a suicide bomber struck the troops before other militants opened fire in an early-morning raid.
Islamic State says it was behind the attack near the Marshal Fahim academy, which is the latest in a wave of violence carried out by insurgents, including the Taliban, in which scores of people have died.
Among the deadliest was on Saturday, when a Taliban attacker drove an ambulance filled with explosives into the centre of the city, killing at least 103 and wounding up to 235.
:: Analysis: Afraid of defeat – West fights on in Afghanistan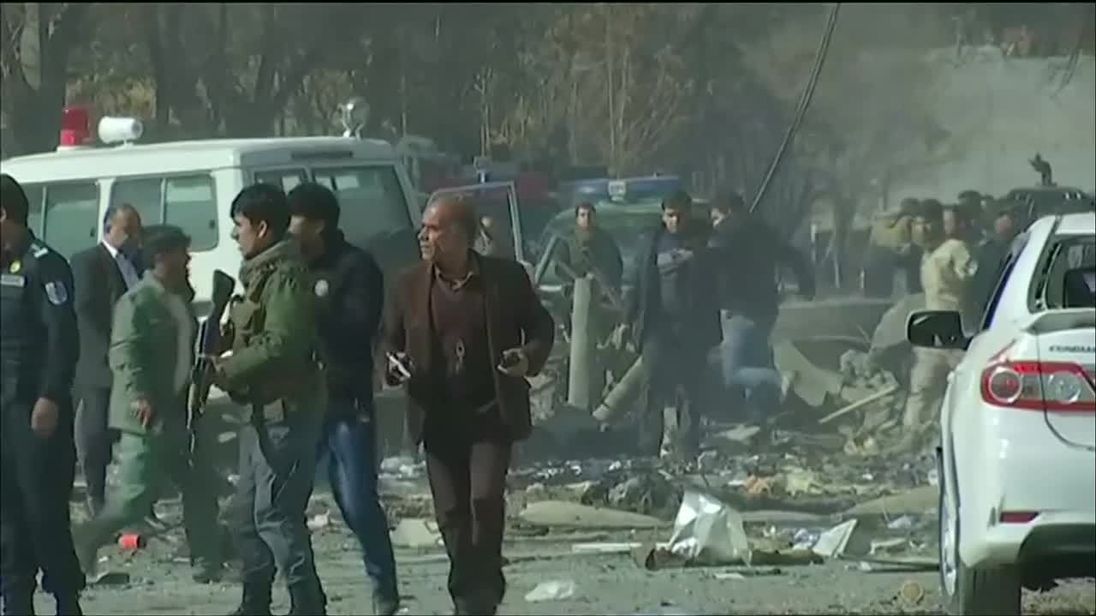 Interior minister Wais Ahmad Barmak said it is believed a second ambulance was also involved in the operation but had left the area, suggesting some would-be attackers may have escaped.
At least five attackers were involved in Monday morning's raid.
Two were killed in a gun battle with troops, two others detonated their suicide vests and one was arrested by troops.
The Taliban has been waging an insurgency since it was driven from power by US and Afghan forces after the September 11 attacks on the US.
IS emerged in Afghanistan in 2014, as the US and NATO were winding down their combat mission.