£100m in Govt-backed loans for Carillion contractors
The British Business Bank will support high street lenders to give loans to small and medium-sized businesses and individuals who are owed money by the outsourcing company, Business Secretary Greg Clark has announced.
It comes after three high street banks agreed to provide "tailored support" to contractors affected by the collapse of the company which owed massive sums when it fell into liquidation in January.
Carillion have confirmed that 377 of its staff face the axe although 919 jobs have been saved because new employers took on their contracts.
The package will provide support to high street lenders who might not otherwise have given loans to Carillion contractors because they may not have assets to put up as security.
Mr Clark said: "We want to signal very clearly to small and medium-sized businesses who were owed money by Carillion that they will be supported to continue trading.
:: Analysis: Counting the huge cost of Carillion's collapse
"The banks have responded to my request by agreeing to support businesses and individuals affected.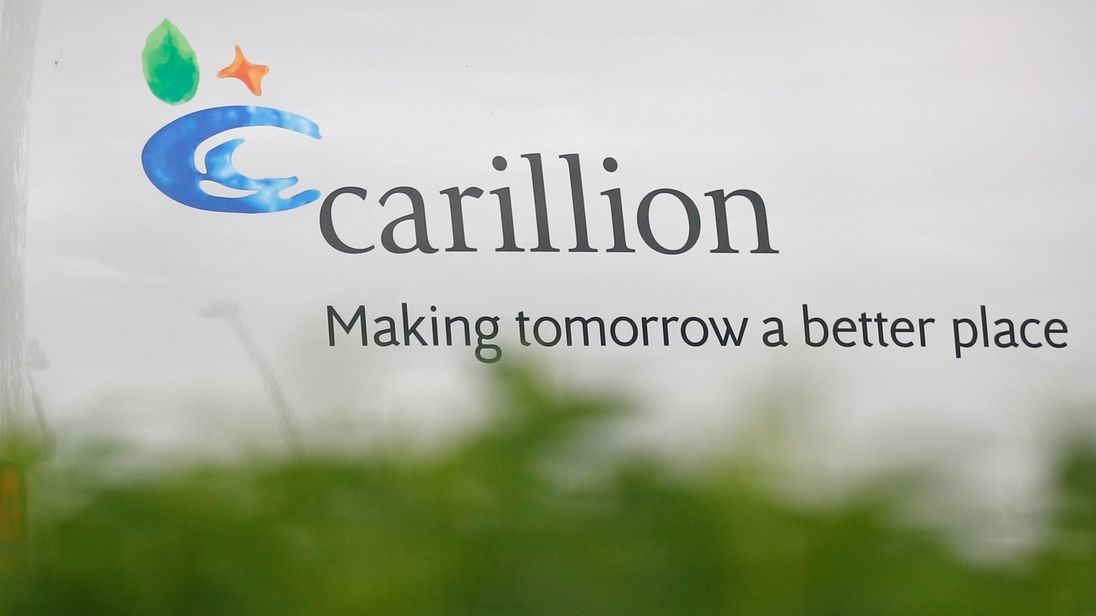 "This further guarantee will help those businesses who may not be able to provide the usual security for a loan."
Industry representatives previously dismissed the support package announced by Lloyds, HSBC and RBS as a "sticking plaster".
The Government said the new support package will benefit small businesses, including the chain of subcontractors to Carillion.
The guarantees mean contractors will be able to take out overdrafts and re-finance existing debts and the Government has set up a task force involving business and unions to support firms and workers affected by the collapse of Carillion.
Carillion's liquidation left a £900m debt pile, a £590m pension deficit and hundreds of millions of pounds in unfinished public contracts.
The Government owns the British Business Bank but it is managed independently and specialises in providing financing for smaller businesses.